Located just 7km from Melbourne CBD and 15 minutes from Melbourne Airport, Melbourne Showgrounds is easily accessible by public transport or car.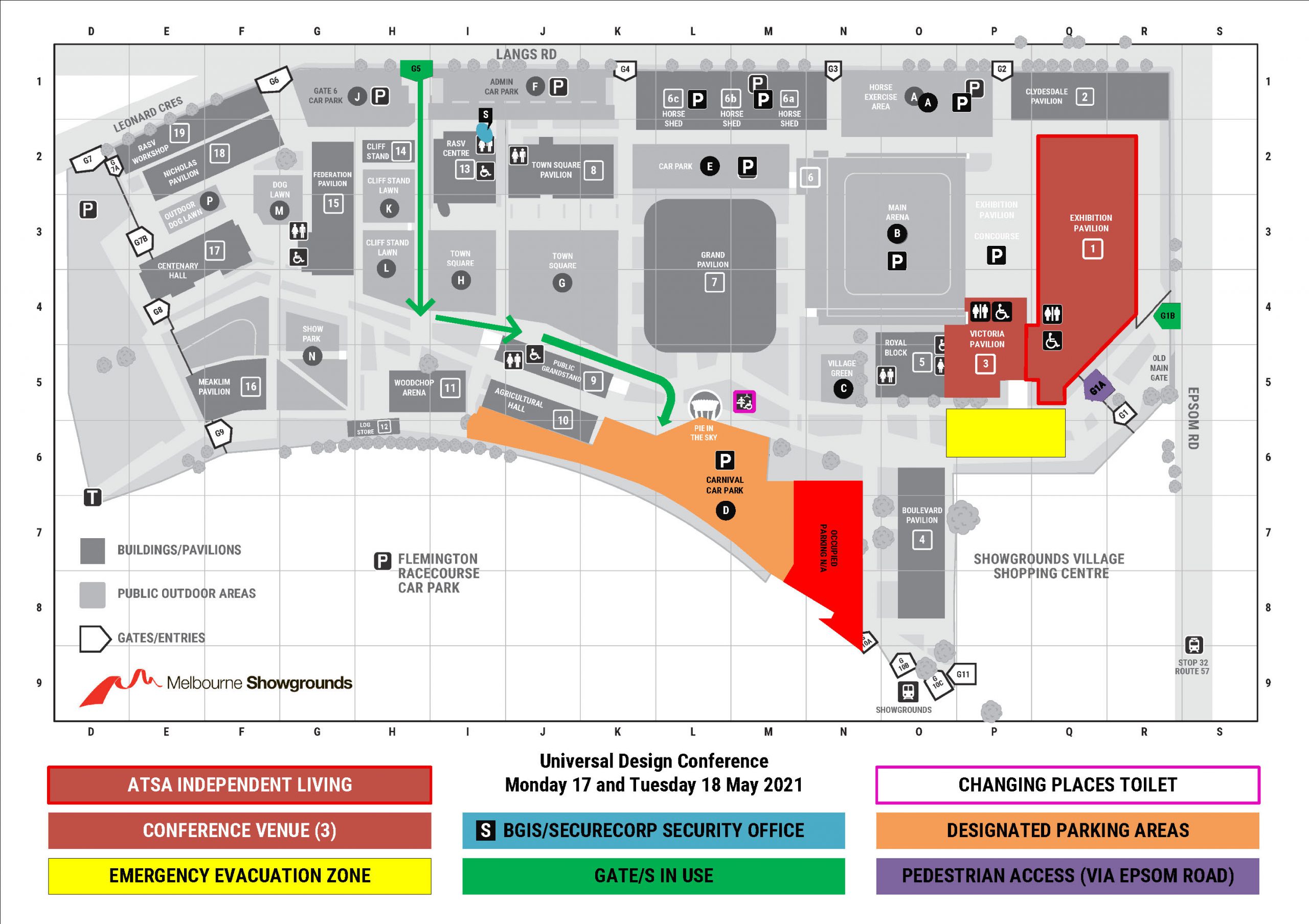 TRAIN
As trains only stop at the Melbourne Showgrounds platform for events with 10,000 pax or more, take the Craigieburn line to Newmarket Station, then catch Tram No. 57 away from the city to Showgrounds Village Shopping Centre (stop 32) on Epsom Road. Pedestrian access will be via Gate 1, where the tram arrives.

TRAM
Route 57 tram (West Maribyrnong to Elizabeth Street, City), stops at stop 32 (Showgrounds Village Shopping Centre on Epsom Road). Please note that the previously serviced stop 33 is no longer in use. Please listen to onboard announcements or check with your tram driver.

BUS SERVICES
Bus No. 472 (Williamstown to Moonee Ponds) stops along Langs Road.
Bus No. 404 (Footscray to Moonee Ponds) stops on the corner of Epsom and Ascot Vale Roads.

PARKING
For those attending via Car (including Ride Share), Victoria Pavilion can be accessed via Gate 5, Lang's Road, Ascot Vale. Security personnel on Gate 5 will direct staff and delegates to the designated parking area. Please see map above.
Please check the details of the event via the event calendar prior to arrival for entry and parking costs.